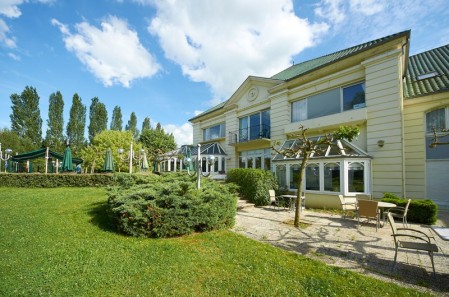 Nestled in a beautiful 2-hectare green park with a rose garden and two ponds on the banks of the river Yonne, and facing the hills of the famous Côte Saint-Jacques vineyards, the Rive Gauche hotel and restaurant offers 42 comfortable and quiet 3-star rooms.
All rooms are equipped with a bathroom, toilet, colour TV, direct dial telephone, and are available with double beds or 2 separate beds.
Enclosed parking is available for 60 cars free of charge, to ensure that our guests can park easily and securely.
Cosy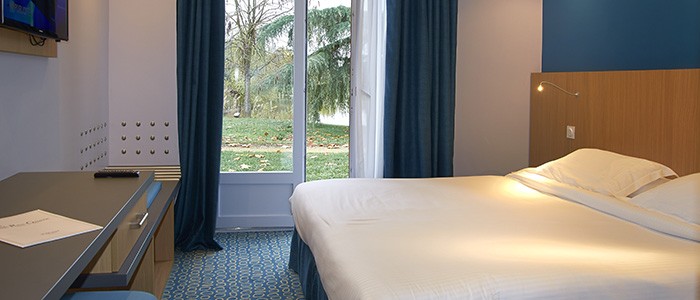 Contemporary & Warm
---
20m²
---
No air conditioning
---
Bathroom: Italian shower and toilet
---
Selection of courtesy amenities
---
Rooms on the first floor and ground floor have terraces with views to the park or river
---
Two individual rooms available for people with reduced mobility
---
Evening stopover (exclusively for professionals) in a cosy single room: 106 € from Monday evening to Thursday, excluding public holidays
Infos and booking
Comfort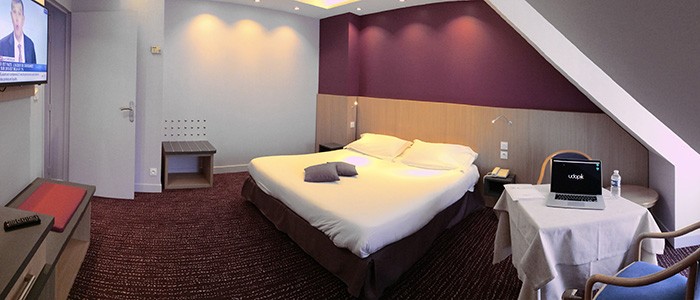 Spacious & Elegant
---
20m² to 25m²
---
Air conditioning
---
Bathroom: Italian shower, separate bath and toilet
---
Selection of courtesy amenities
---
Balcony
---
Optional extra bed for 2 adults and 1 child
---
Evening stopover (exclusively for professionals) in a single comfort room: 116 € from Monday evening to Thursday, excluding public holidays
Infos and booking
Exception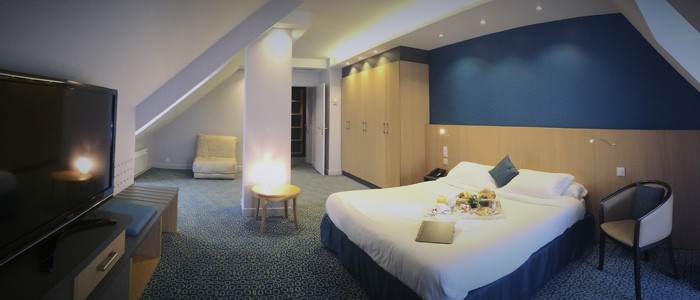 Stylish & Contemporary
---
47m²
---
Individually controlled air conditioning
---
Bathroom: Italian shower, separate bath and toilet
---
Selection of courtesy amenities
---
View of the park
---
Optional triple room (3 people)
Infos and booking
Enjoy our delicious breakfast for €16,50
Dog supplement €10